Recruiting basics that work!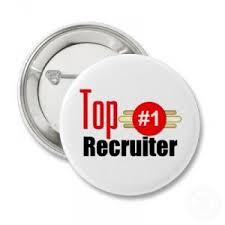 In a recent survey by Monster.com of more than 200 professionals made up of mostly executives, human resource/recruiting professionals, 50% of candidates reported issues during the hiring process, which ultimately lead to them not accepting the position. These negative experiences included rude treatment, long waits, little follow-up, an overly long hiring process and unprofessional behavior in the interview. There's nothing that makes a recruiter more unsatisfied then to hear a great candidate say, "I'm sorry but I was treated poorly and I'm not interested in your position".
Obviously no companies or individuals intentionally create an environment that leaves a candidate dissatisfied and unmotivated about the opportunity at hand, but it makes perfect sense to continue to get feedback from candidates and to review company recruiting processes, people and company culture to ensure recruiting dollars aren't wasted and company image is sound.
With a shortage of talent in almost every industry the recruiting and obtaining process has become more important than ever. Here's some simple ways to ensure a healthy recruiting process.
Resume Response
A simple response to candidates' resumes is a great strategy that can elevate your company's image above other employers.
Time consuming? Of course direct human contact is always preferred by candidates, but understandingly many recruiters are overloaded by resumes and find it very difficult to get back with the majority of candidates. To streamline the process, try an automated response to candidates, notifying them you have received their resume.
Interview Prep
Organizations create a bad impression when interviewers are poorly prepared, in a rush or clueless about the candidate or the position. An arrogant, superior attitude is a real turn-off for candidates. While it's not always possible to create a perfect interview environment, you can ensure the best possible results with simple procedures and a smile.
Follow up After Interviews>
30% of candidates who are interviewed by recruiters receive no follow up whatsoever; the other 70% reported they received a follow up of 2 weeks or more.
It's a simple process and very important. Try to follow up with every candidate after every interview, even if they are not a candidate for the position. Neglecting a follow-up after an interview could squander an opportunity to leave a positive impression with the candidate and their peers. In my own experiences sticking to a follow up process allows me to build a relationship with the candidate and often times I'm able to utilize their skills and experience for another position.
Candidate Experience
In today's economy job searching has become a closed door more than ever, and this is a great opportunity to set your organization apart. With the talent shortage in almost every industry, companies with great, friendly and a caring recruitment process will have a greater chance of acquiring and retaining top talented individuals.
The good news is that it doesn't take much to improve the recruiting process — simply treat people with respect, establish expectations, maintain clear communication and follow up promptly.
James Phillips
President
Invero Group