Should i hire a professional recruiter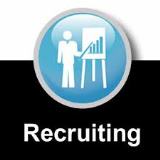 Why hire a Professional Recruiter?
There is a shortage of talent in today's employment market and companies are competing more than ever to acquire and retain talent for current and future competitiveness. A company's growth is not a random event or some fluke "business luck"; it is the people within the organization driving its growth. And the recruiter plays a very vital role in attracting, obtaining and retaining valuable employees. Below I've highlighted several advantages for using a good outsourced recruiter to increase a company's efficiency and profits.
1.Reach
a. Candidates sometimes feel like they are hiding under rocks. Recruiters often have an extended database that includes networks and relationships that an in house recruiting or human resource team does not have access to. Many of the best candidates aren't actively seeking but interested in possible opportunities. Recruiters have established relationships with not so active candidates opening up a database to the client of qualified talented candidates.
2.Act as a buffer
a. The recruiter acts as a liaison between the company and the candidate. A good recruiter also understands their client's specifics such as industry, company culture, benefits, which helps with client branding. index
b. Recent studies show most negative feedback and ratings derive primarily in the applicant stage of the job posting, not even the candidate stage. A good recruiter is able to divert this by standing in the gap.
3.Understanding of the market
a. The greatest recruiters are constantly involved and divested in the markets they serve and tend to understand recent hiring trends and insights. Often they are aware of the readable talent, salary expectations, and skills sets. With this knowledge the recruiter can act as a consultant and collaborator for the client constantly providing feedback on the market.
5.Candidates not Applicants
a. This is probably the greatest benefit to using a professional recruiter. For many companies the majority of their time is spent sifting through applicants that do not have the required skills for the role. With so much time and money allocated to this process of sorting through resumes, positions take longer to fill, become more costly and can hinder business productivity. A savvy recruiter has the abilities and resources to provide the client with interview worthy candidates immediately.
Recent case study:
A couple weeks ago I received a call from a frustrated client who was seeking to fill a technical role. After further investigation I learned the client had been seeking for around 7 weeks and had no luck locating candidates. Immediately I began to wonder why? So I gathered the specifics of the role and went on my way. In short within two days I had 2 candidates on the client's desk, and by the third day one of them was hired.
James Phillips
President
Invero Group