Your employer brand is a vital element in recruiting says recruiters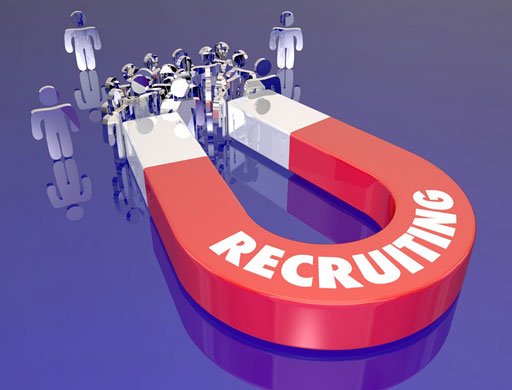 In today's competitive market, companies are in need of competitive talents to work for them. In the same manner, fresh talents are searching for companies to work with and grow. The problem, though, is the obvious struggle between the millions of applicants in need of work and employers who are experiencing difficulty in finding candidates with the right fit.
Amid this struggle, a company's employer branding makes a big difference in a company's recruiting efforts. Having a great employer brand tends to attract the best talent, as it tells them that your company is guaranteed to be a great place to work in. Other than your company's ideals and corporate culture, however, your recruiters can also have an effect on your employer brand.
Candidates' First Point of Contact
Whether you have an internal team or you're outsourcing your recruitment to recruiting agencies, your recruiters are the first point of contact that your candidates have with your company. In a way, your recruiters are your brand ambassadors, and candidates can easily glean a first impression from them alone.
With this being the case, you'll need to make sure that the initial contact with your potential new talents is as positive as possible. You must also make sure that a candidate's experience goes as smoothly as possible.
Building a Reputation
Other than your recruiters, candidates are likely to base their impression of your company based on your reputation. Everything they have heard about you will give them a basic impression on how it's like to work for your company. This is why it's equally important to monitor the online conversations about your company.
Your Company's Culture
Most recruiters know that the corporate culture observed by a candidate will have an impact on their decision. Thus, companies should also invest in maintaining a strong camaraderie between employees and provide them with other incentives that may encourage them to work even better. Candidates are more likely to accept your job offer knowing that your employees are motivated to work with you.
A Generous Offer
More importantly, the type of offer you're willing to extend to a potential employee can have an effect on your employer brand. Generally, offers that are generous, or promises of career development, personal development, and other opportunities are more likely to be accepted. Making such offers can make your employer brand shine and stand out among other companies.
As important it is to maintain a brand for your consumers, it's equally vital to maintain a positive brand for prospective candidates. A positive employer brand attracts the best talents, which will then lead you to success.
Sources:
Does Your Company's Branding Really Matter in Recruiting?, Entrepreneur
Newsflash: Your Recruiters Are Your Employer Brand, Recruiter.com